Blog
Get the latest news from tracezilla
News in tracezilla in January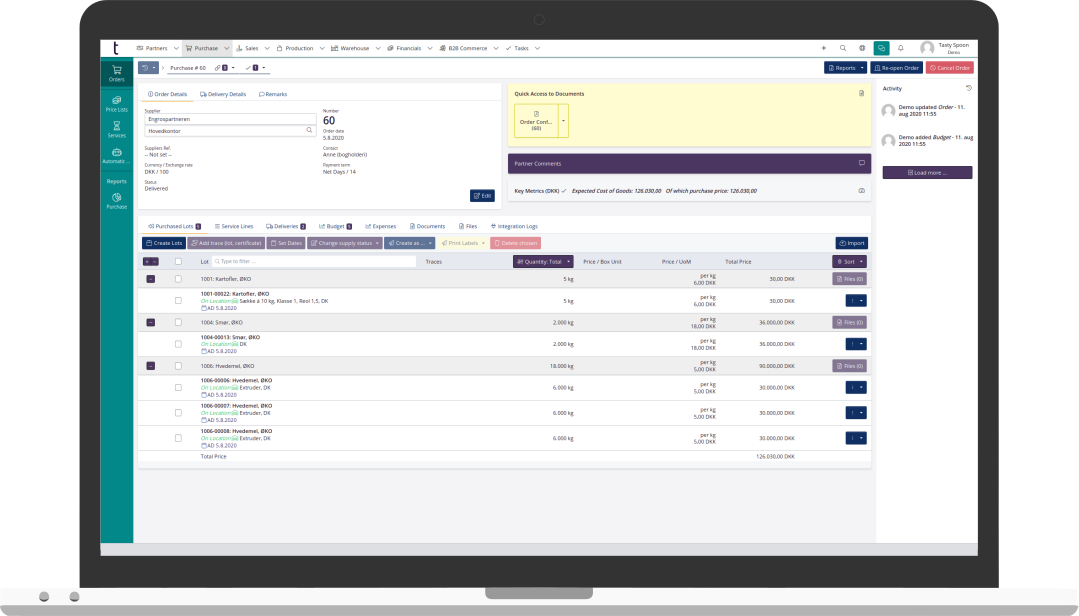 Major update of the forecasting feature
There has been a major update of tracezilla's forecasting feature. With the update, forecasting calculations have become faster and more robust, and there are improvements to views and functionality.
Among the most important opdates are:
More settings are now in the scenarios. This makes the overall view a bit simpler.
'Estimated consumption' is carried out via the button in the individual scenario.
The view 'Below reorder point' now looks at the entire forecasting period and not just as of today.
There is now a field to search for parts of a product name, so you easily view all products that contain a certain word.
A new calculation method has been introduced that makes estimates for supply to production faster and more robust
The estimate of supply is calculated in a background job. The user receives an email when the calculation of the estimate has been completed.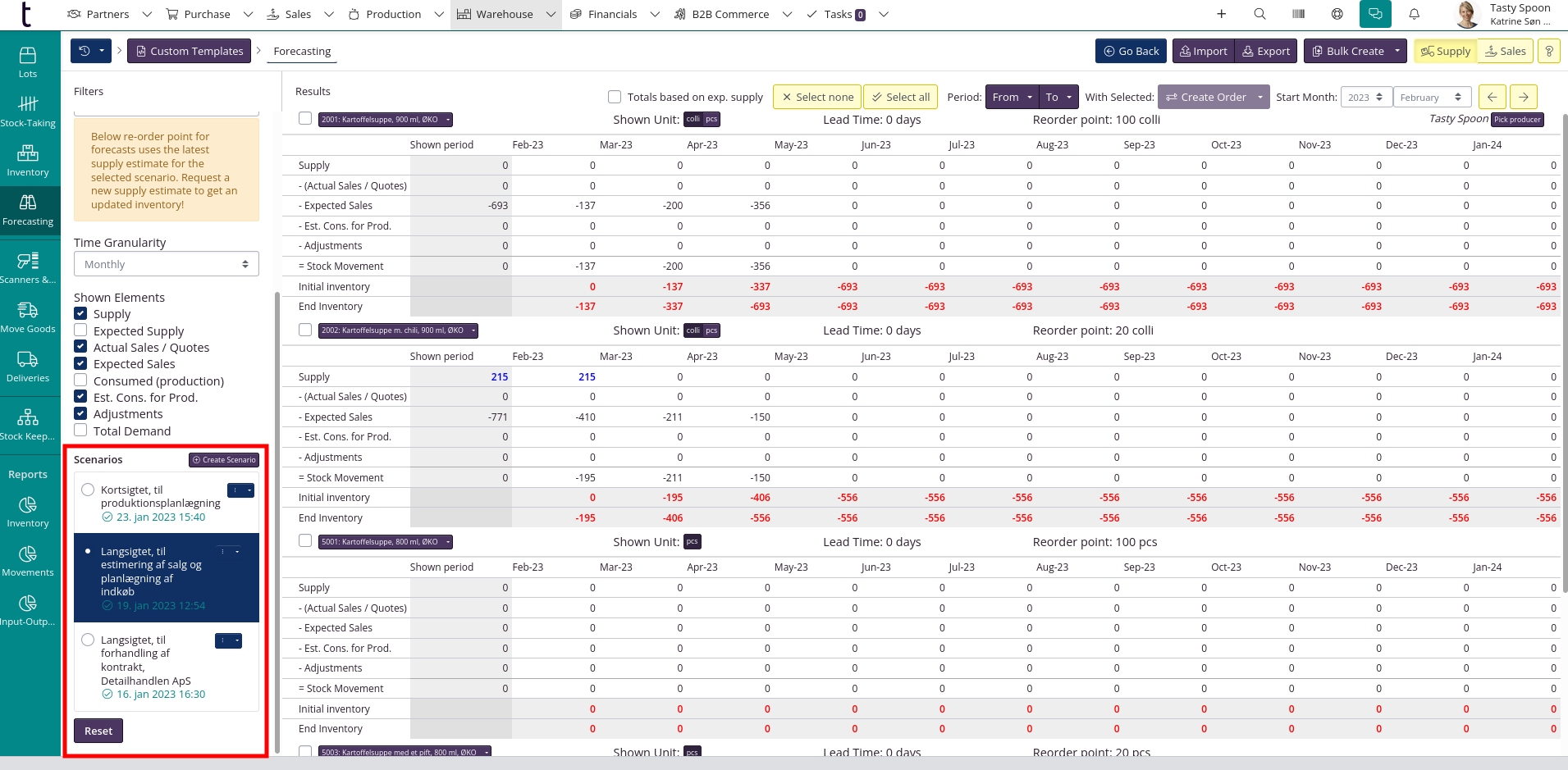 Read more about forecasting here.
New reports for calculating excise duties (quantity declaration)
Two new reports to support calculation of excise duties have been released:
It is now possible to make calculations based on the ordered sales and not just on the invoiced sales.

Furthermore, a new report gathers reporting of different components of excise duties, that you define yourself. This could be a component called Alcohol, which gathers taxes on different types of alcohol in one overall report.
The quantity declarations is an extension that you can enable in your Company Settings.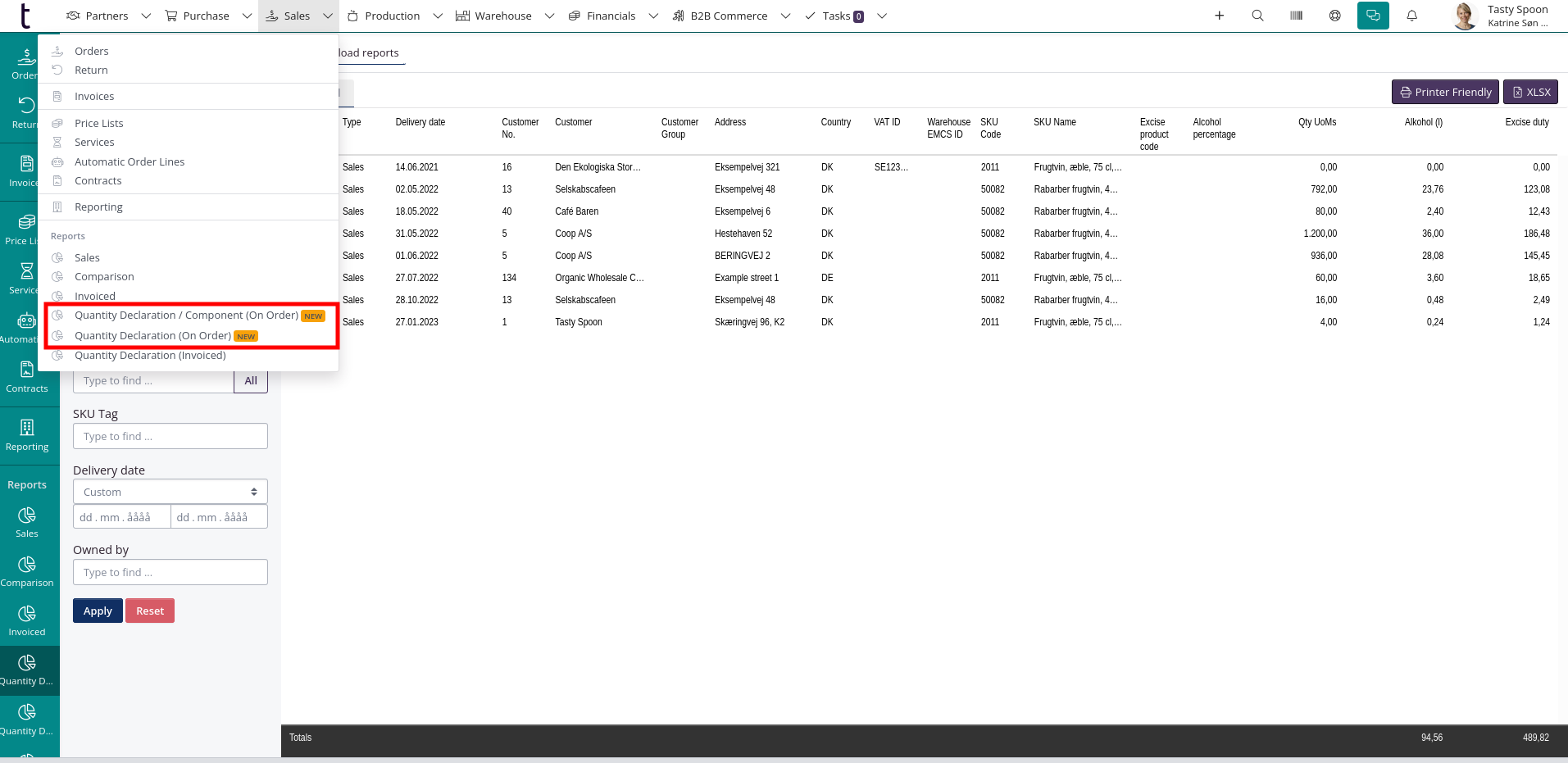 Update of the "Cost Breakdown" and "Production and Yield" reports
In the "Cost Breakdown" report, budget items are now included in the view Pr. SKU / Raw materials. There is still a summary of the pure raw material costs, but budget items (e.g. freight or wages) are now shown in separate lines and are included in the final cost price.
In the "Production and yield" report, the lines in the tabs Consumes and Produces are now summarized continuously per product type. In this way, you can easily see consumed and produced quantities per SKU.
As a new thing, it is also possible to fold the lines so that only the quantities per SKU are displayed.
The ability to fold the lines is available in all reports with running totals, including in the "Cost Breakdown" report.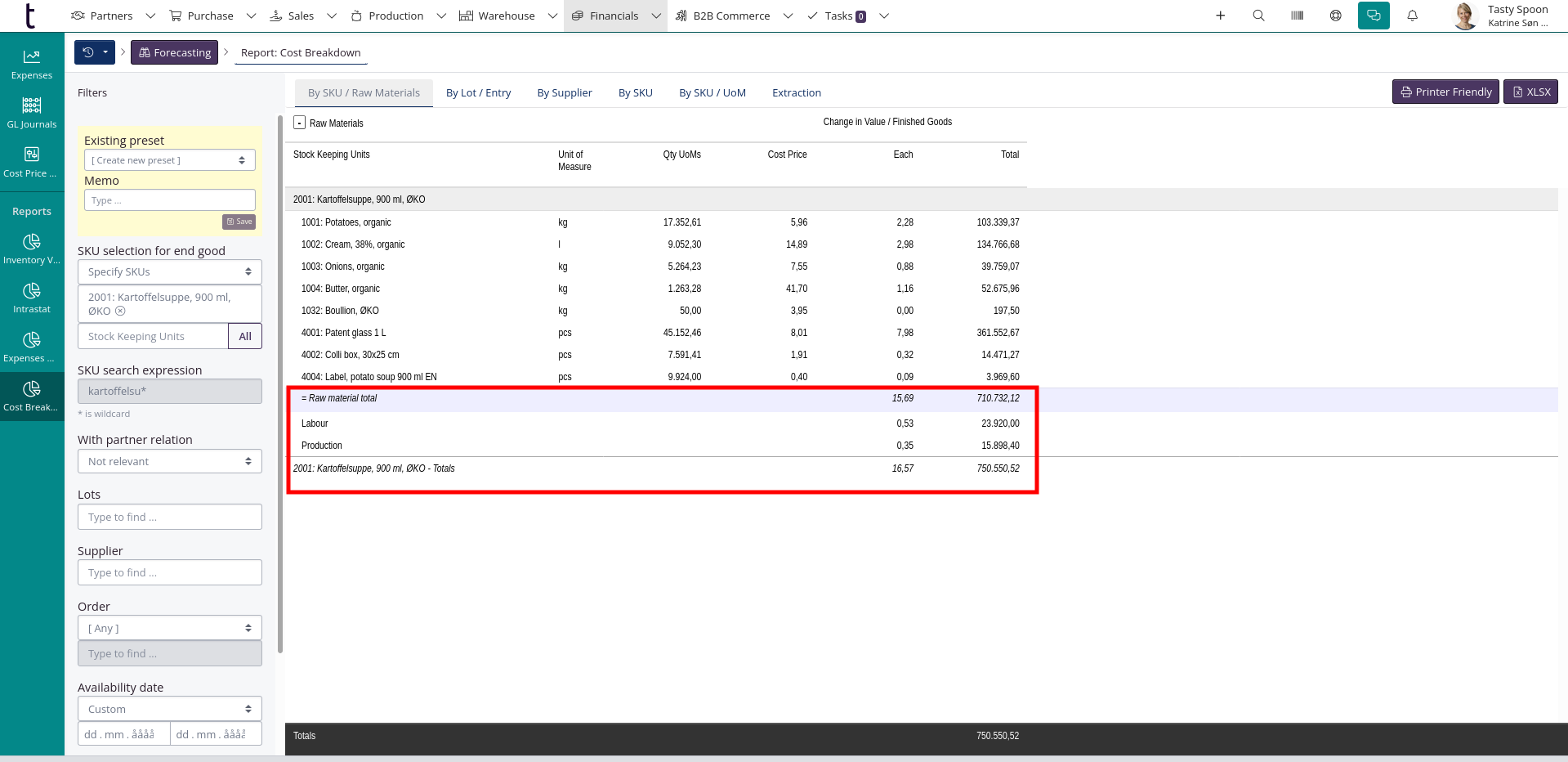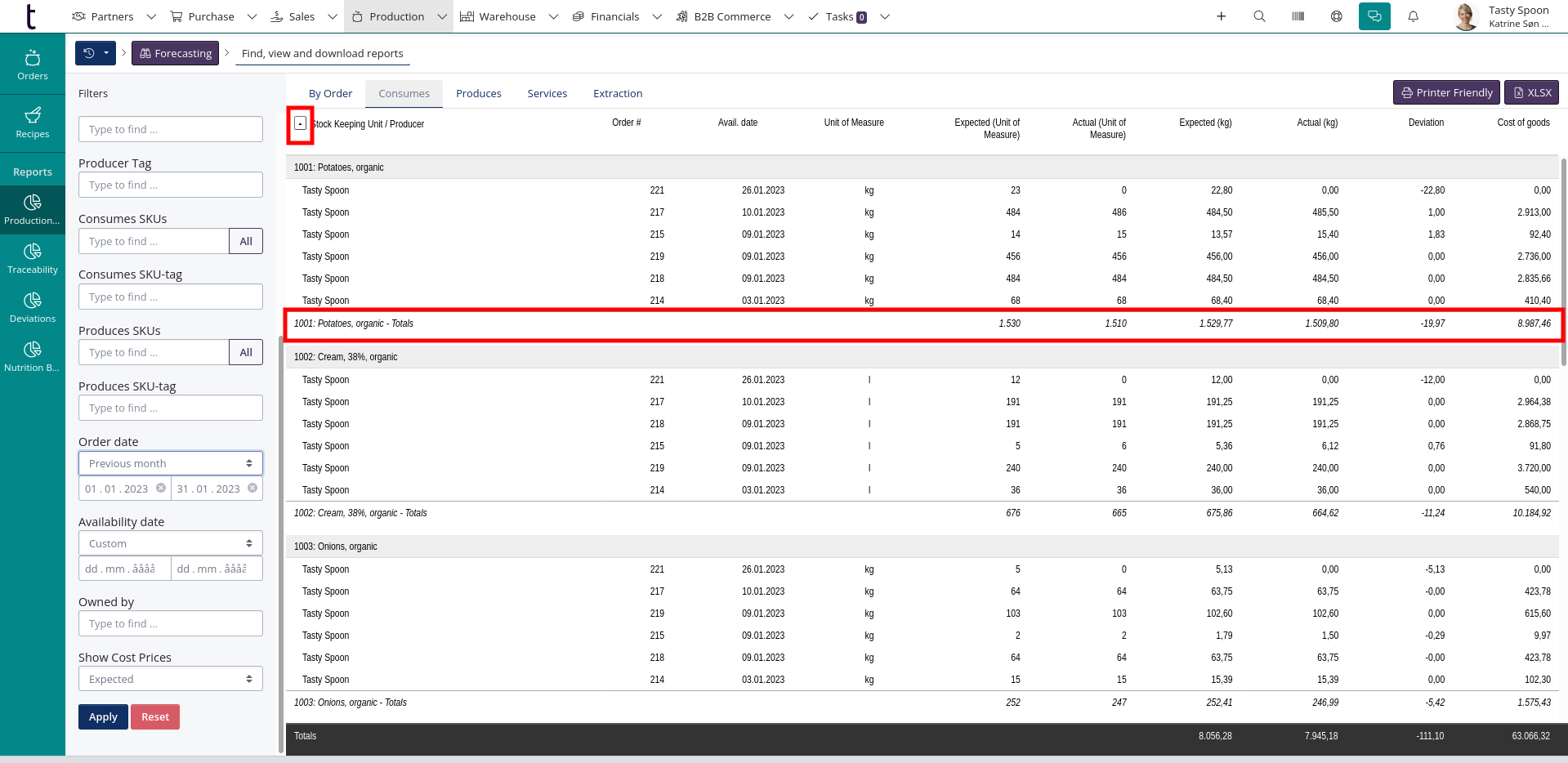 Link ingredients to workflows in recipes
It is possible to define workflows in recipes.
As a new thing, you can now link specific ingredients to workflows. Thus, you can specify that one or more ingredients should be added in one work step and other ingredients should be added in the next. You can also specify that part of an ingredient should be added in one work step and the rest of this ingredient in a second or third work step.
Workflows and associated ingredients do not appear in the description on the production order confirmation document. However, the Custom Templates feature allow you to develop your own customized documents. Thus you can set up your own customized document where workflows and associated ingredients appear.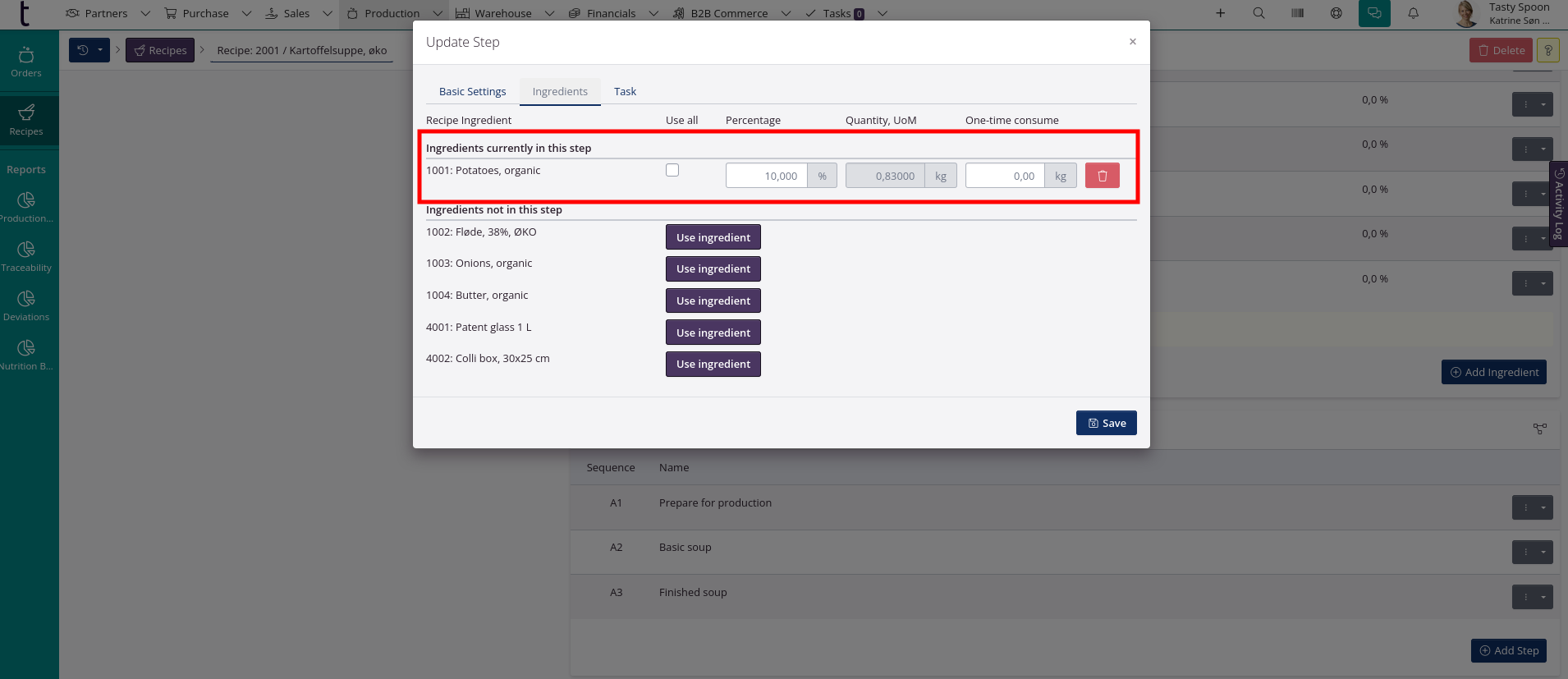 E-invoicing is now possible via Fortnox
You can now do e-invoicing directly from tracezilla via Fortnox.
By adding the e-invoicing ID of the customer in tracezilla, e-invoices can be sent to the customer directly from tracezilla.
The function still requires an e-invoicing agreement via Fortnox.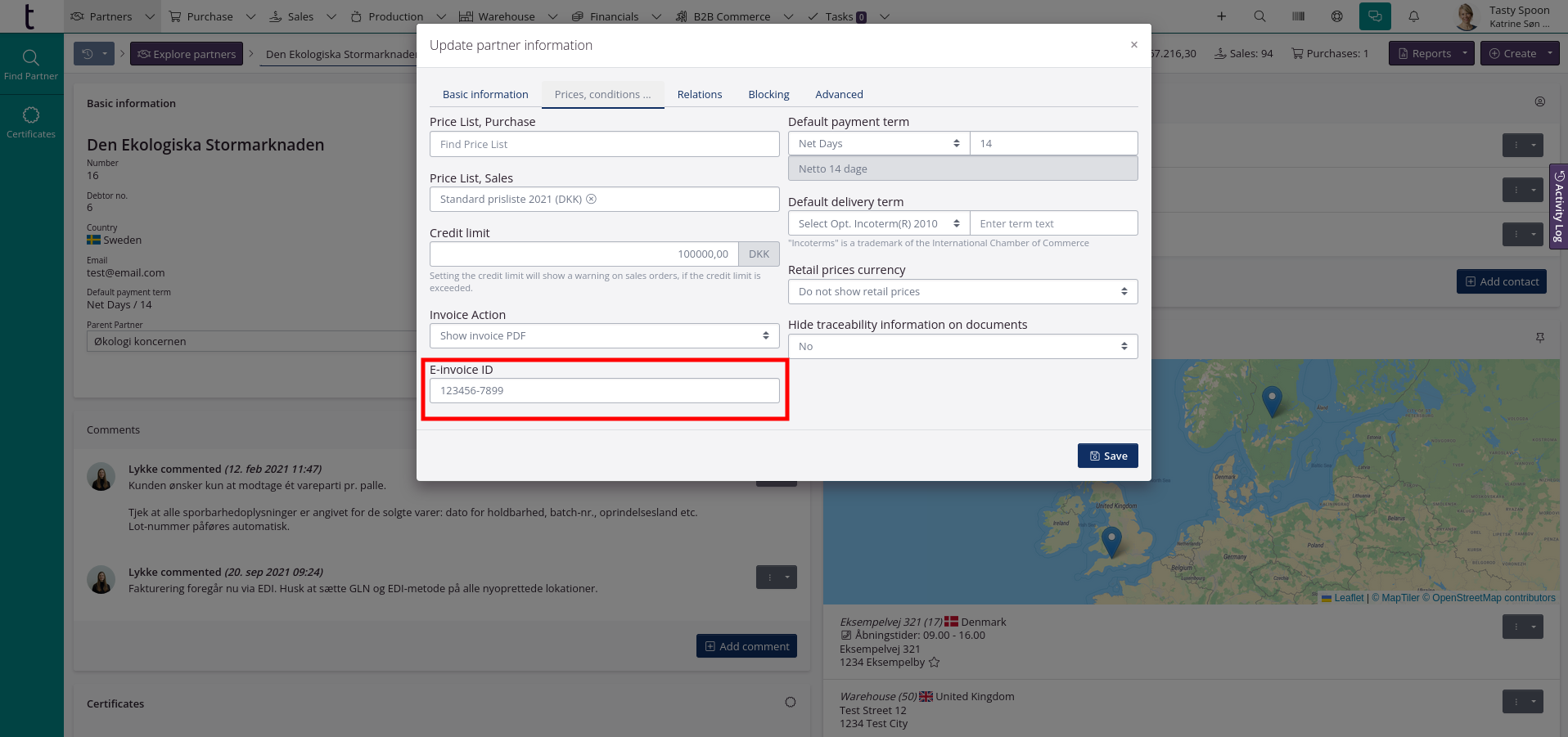 Receive our newsletter