Blog
Get the latest news from tracezilla
New features and updates in December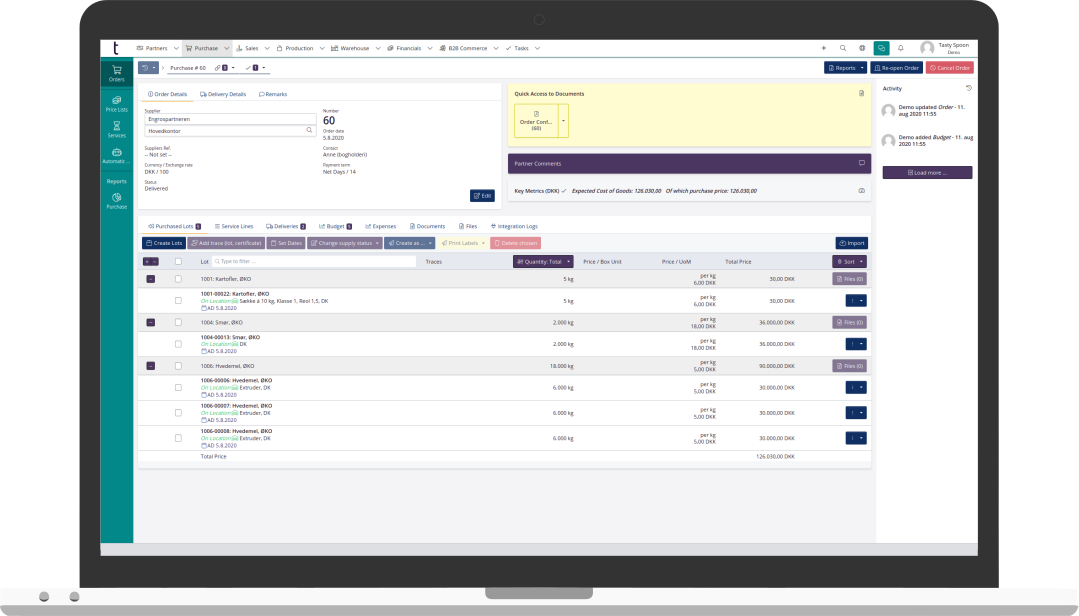 Creation of B2B subscription orders via framework agreements
Do you offer subscriptions on your products for B2B customers? Then we have good news for you!
tracezilla can now create all your subscription orders together based on framework agreements. It saves you from typing the same orders every week/month/quarter when new subscription orders need to be added and invoiced.
The individual subscription agreement is added as a framework agreement with the subscription settings turned on. Now the subscription is added to a pool of orders which are created by clicking the button Create subscription orders. For example, you can select daily or the days when subscription orders are typically packed.
The feature is in BETA, and we welcome your input and feedback.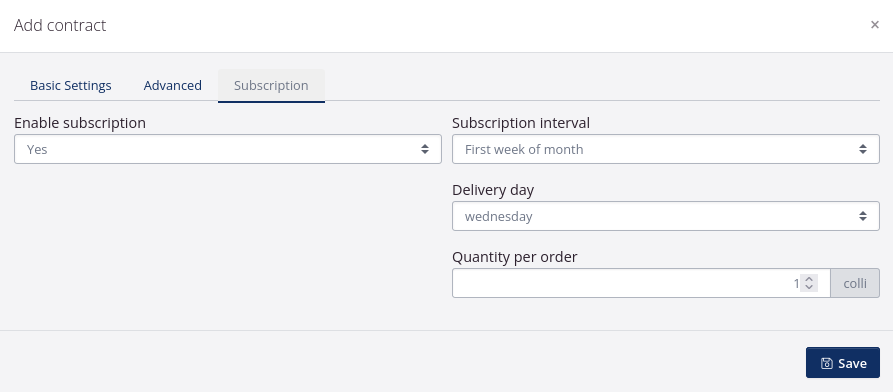 See how to get started here.
Add items to orders based on rules using automatic order lines
It is now possible to have items automatically added to orders based on rules. The function works largely like automatic service lines, but has now been extended to also include goods.
This makes it possible to automatically add e.g. pallets to an order based on e.g. the goods on the order or the recipient of the order.
Collectively, we now call it Automatic Order Lines, and it covers what you've known so far as automatic service lines, automatic budget lines, and the new option of automatic item lines.
The automatic order lines can be added to both purchase orders and sales orders.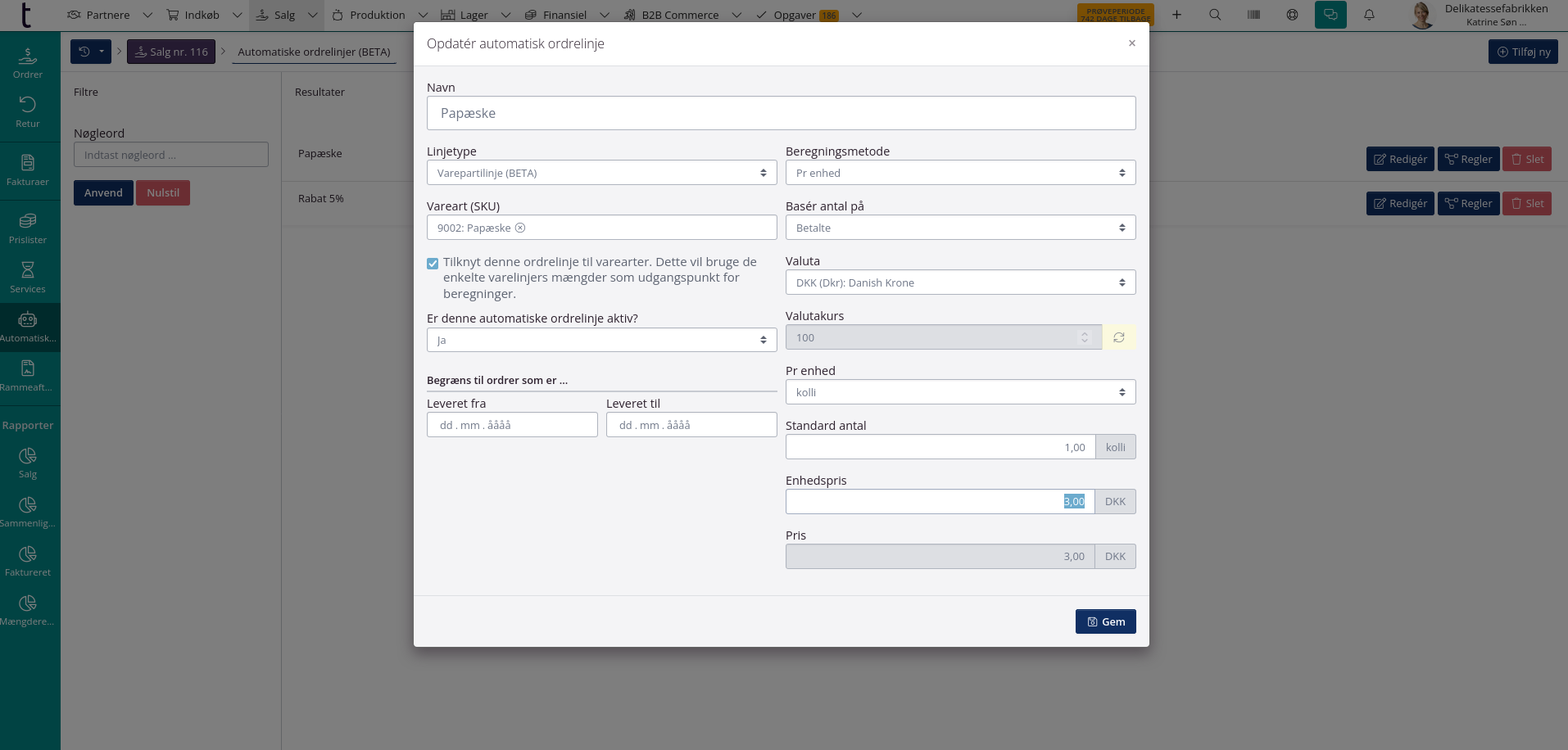 Shortcut to add missing GLN when loading EDI orders
When you click to load new EDI orders, it happens that GLN numbers are missing at a partner's location.
We have now added a shortcut to create missing GLN numbers directly from the dialog window where the error message appears.
This applies regardless of which EDI service is used.
Additional function for the Task module with the possibility to specify sample intervals for supplier-related tasks
You can use the function Supplier interval if you want to carry out random checks of the supplier's documents sent with the goods.
It may be relevant if you should check certificates for the goods at regular intervals or, for example, request certificates of analysis to check pesticide residues in organic goods.
The feature can be used on fixed tasks with an automatic trigger associated with incoming orders (orders that are received) or incoming lot lines.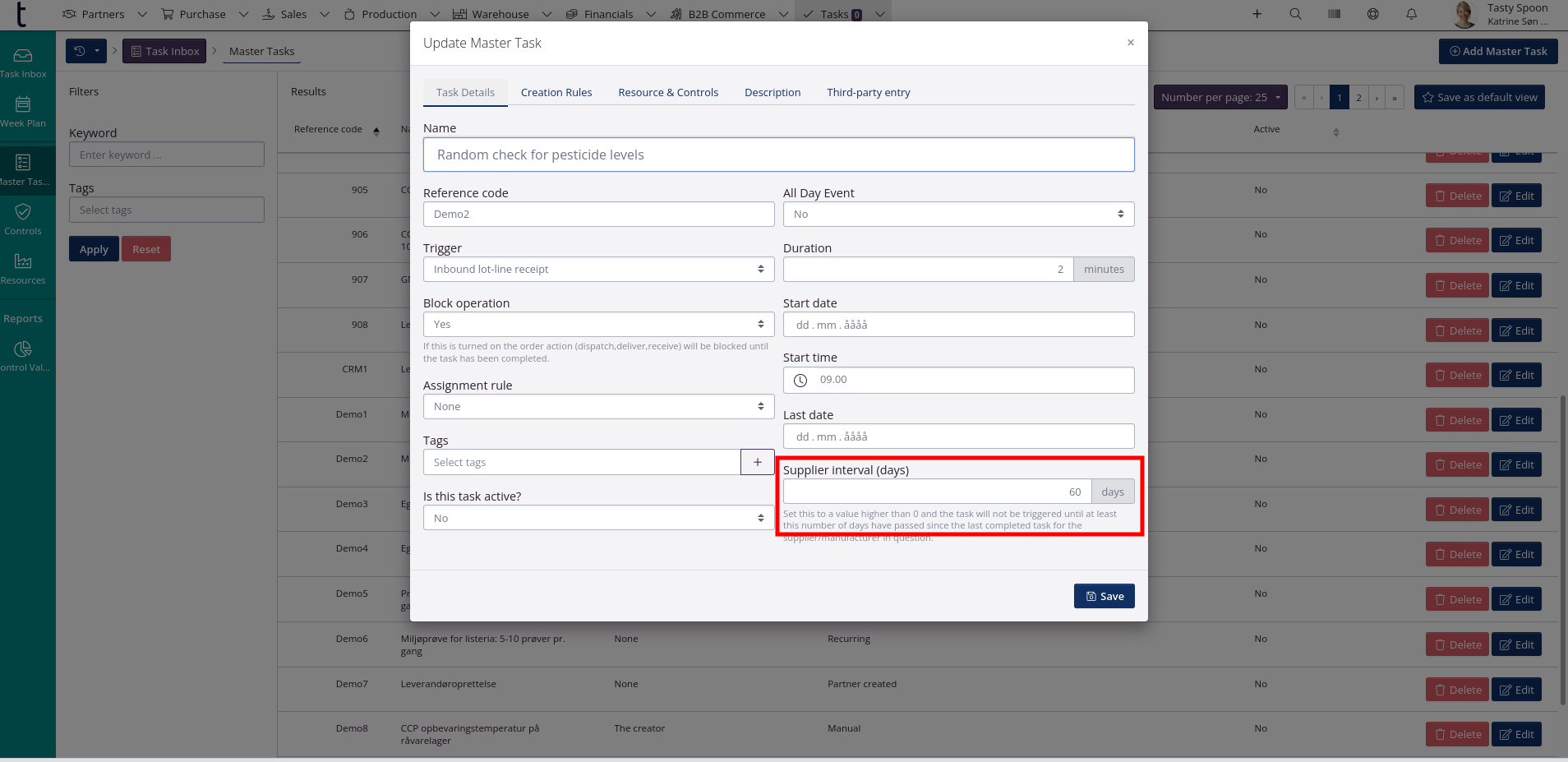 Product categories are now hidden in B2B Commerce if no products have been added or if the products are not visible to the customer.
Read more about the module B2B Commerce
New flow in the integration to Stockfiller
The integration between Stockfiller and tracezilla has been updated so that the order is now updated with traceability information. The order enters tracezilla when it is placed in Stockfiller.
When the order has been delivered, Stockfiller sends information about which lots have been selected on the order. The order is updated automatically with correct lot selection.
When the order gets the status as delivered in Stockfiller, the status automatically changes to Dispatched in tracezilla.
You can easily set the status of the dispatched orders to Delivered using bulk actions in the order overview.
Receive our newsletter