New features and updates in october

Explore exciting news in B2B Commerce
There are four new updates in B2B Commerce. Among other things, you can look forward to taking a closer look at:
1) A list of the customer's favourites. The list is created automatically based on the customer's previous orders on B2B Commerce. The customer simply needs to enter the quantity to the right to add the product to their order.
2) Setting the default display of the product for the customers. You can choose whether the products should be in a grid structure or presented in list form. When displayed as a list, all variants are shown below.
3) Intuitive product view. The "Read more" button has been removed. Instead, the customer can read more about the product by clicking the image or simply Show product.
4) Option for customers to create new delivery locations themselves. You can give the customer permission by editing their user invitation. When the customer orders on B2B Commerce, they can create new addresses and contact persons themselves.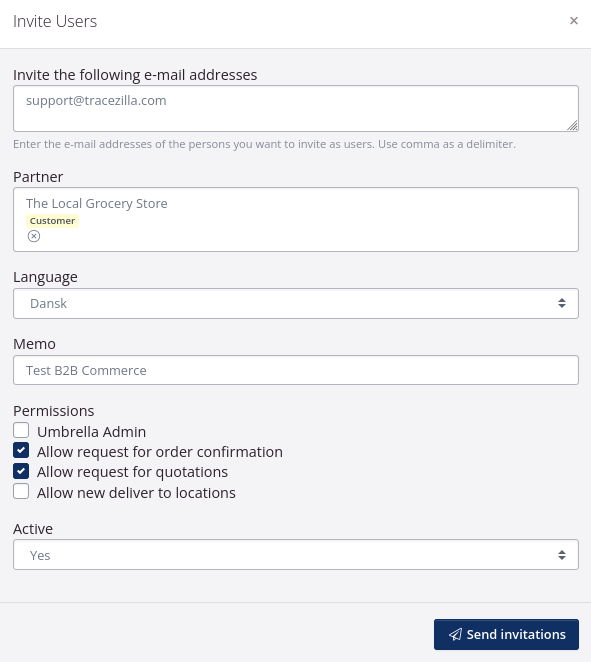 Read about B2B Commerce on our web site
Read about setting up B2B Commerce
Copy a stock keeping unit
You can now copy a stock keeping unit (SKU) with just a few cliks.
This makes it easier for you to quickly create new product variants that are similar to an existing SKU. The information that differs from the existing SKU is then corrected, including the SKU code and name.

It is super easy. See how to do it here.
Block contacts on partners
You can now block contacts on a partner, if the contact is no longer in use.
This may be relevant, for example, if a contact person no longer works at the company, or if the contact has changed job function.
The history is preserved on the orders where the contact is specified, but the contact cannot be specified in new orders.
Hide blocked contacts and locations on partners
It has been possible to block locations on partners for a long time, and now you can also block contacts on a partner.
As a new thing, you can now hide blocked locations and contacts on the partner, so that only active locations and contacts are displayed. You can always find them again and remove the blocking if they are to be used again.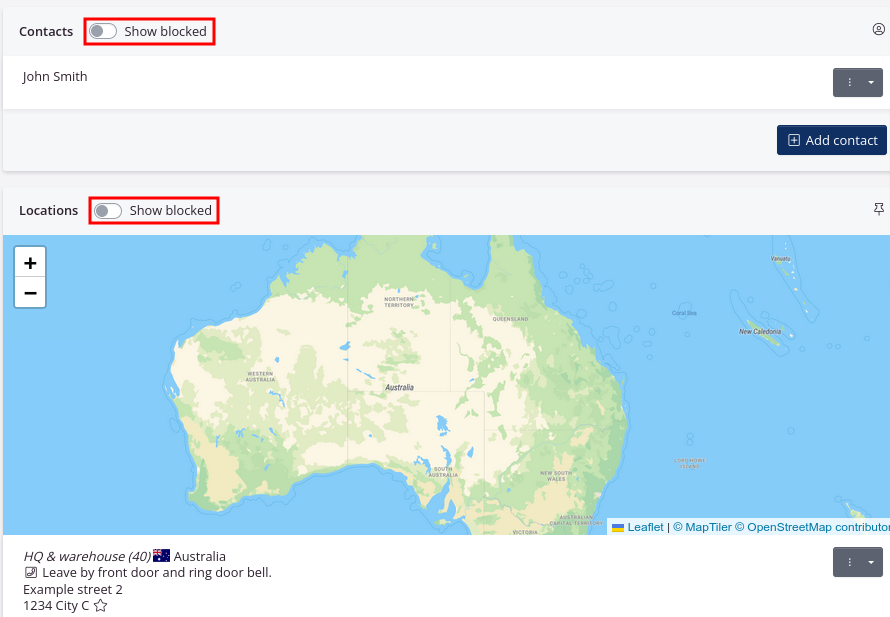 Assign a partner a specific contact person from your company
When you create an order in tracezilla, you can specify a contact person from the customer's/supplier's/manufacturer's company and an owner of the order. The owner of the order is the user in tracezilla who is responsible for the order and who is the contact person from your company.
As something new, you can specify which user should be the owner of the orders related to a specific partner. You can thereby choose a user who should be the default contact person on orders related to this specific customer/supplier/manufacturer. This setting also overrides any order settings.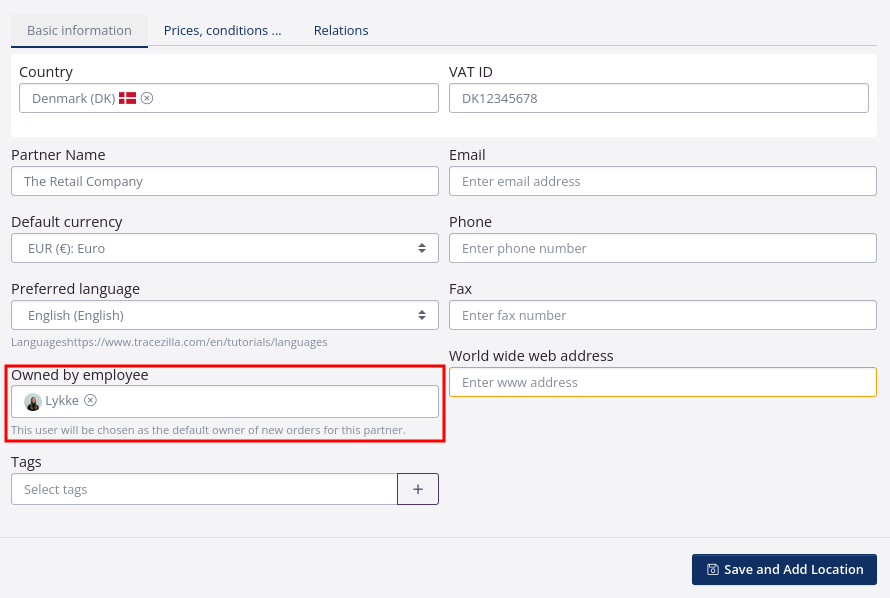 Read more about the setting on the partner here.
tracezilla can now calculate the number of pallets on an order and create SSCC for each pallet label
You can print pallet labels directly from the application when managing orders and deliveries in tracezilla. These pallet labels are created according to the GS1 standard with an SSCC.
tracezilla automatically calculates how many SSCC that needs to be created. It is calculated on the basis of the number of units in the delivery and the number of boxes per pallet. A unique SSCC is created per lot, per delivery and per pallet.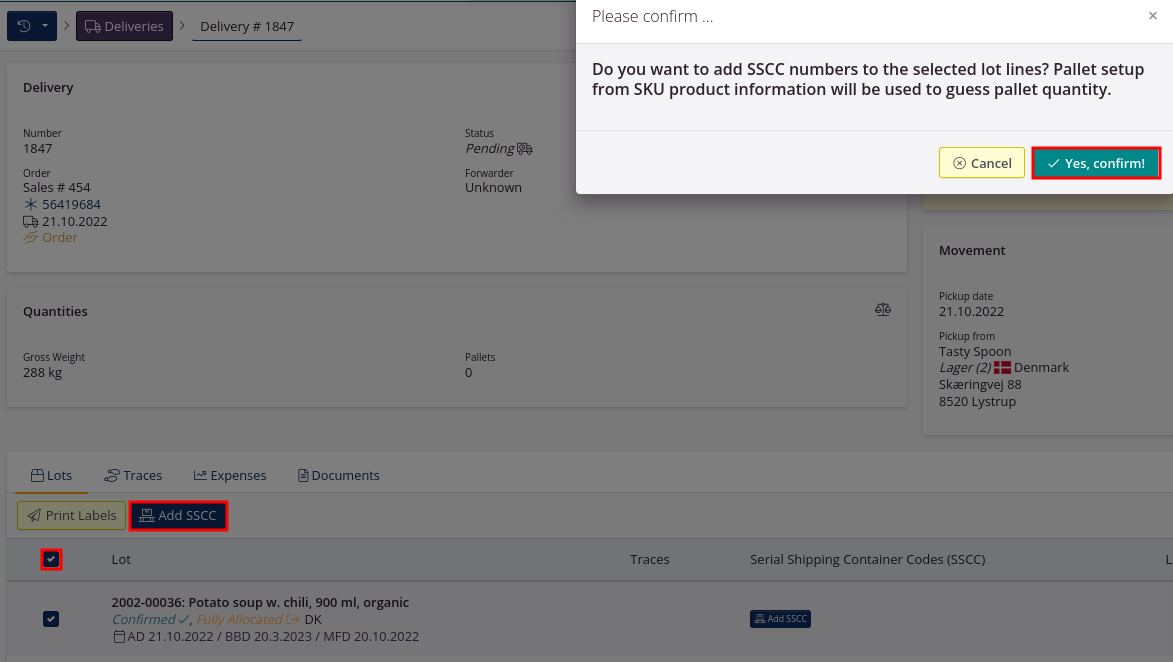 Read how to get started with pallet labels here.
See where you add the pallet information here.
GS1 colli labels can now be used for picking lots on orders
Now you can also scan QR codes and GS1 colli labels, created in tracezilla, to pick your goods in the mobile version by connecting your own hand scanners.
You can also use the hand scanner to find information about a specific lot in tracezilla by scanning either the QR or barcode.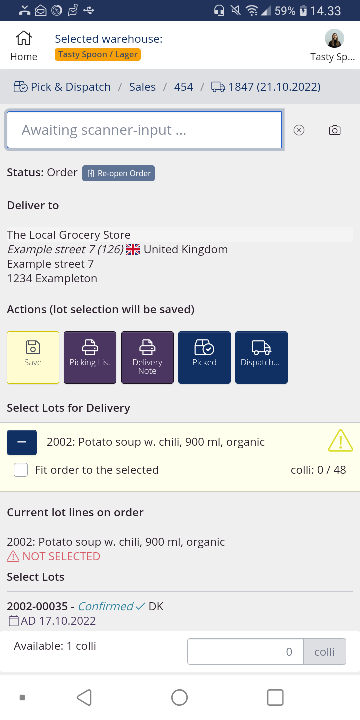 Discover more exciting features in tracezilla's mobile version here
New attribute can be enabled for shelf life extension
If you need to change the best before date because of shelf life extention on a specific lot in tracezilla, you can use an attribute as a supplement to your documentation.
You can enable an attribute field on the SKU, which allows you to easily enter a comment and the previous expiration date on the lot.
Products with a best before date can have the date extended for shelf life in some cases. We recommend that you always refer to the national legislation for information on the correct procedure for shelf life extension.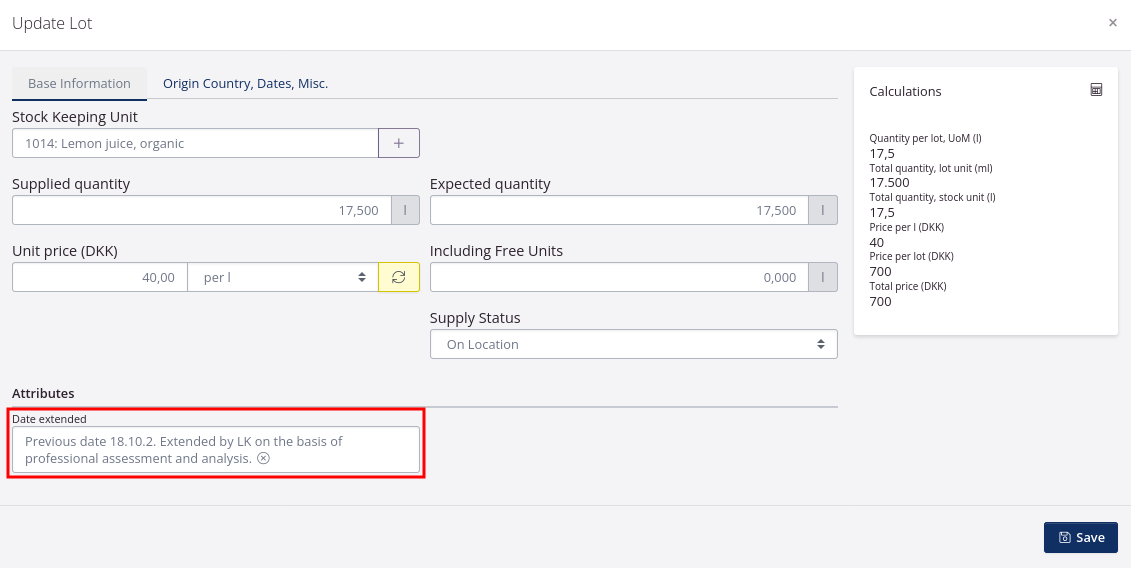 See how to enable attributes here.
See how to change dates and enter the remarks here.
Receive our newsletter