Create CMR consignment note
In tracezilla you can create a CMR consignment note. The consignment note is used to establish responsibility and ownership between sender and freight forwarder for road transport.
It is a standard document confirming the freight agreement, even though the transport of goods by road is in any case subject to the rules of the Convention on the Contract for the International Carriage of Goods by Road.
The information from the order is used to fill in the document, and additional information such as special agreements are entered when creating the document.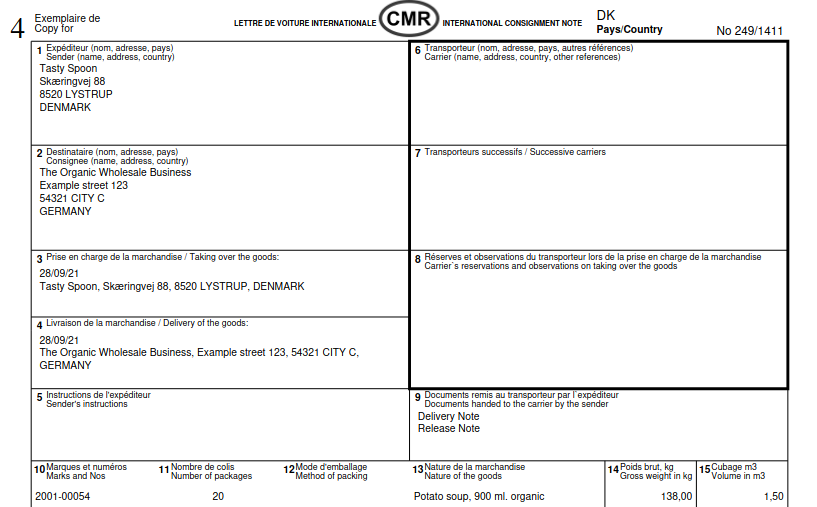 How to create the document
Go to the order for which the consignment note is to be generated.
In the order view, click the tab Deliveries.
Click the blue button with the three dots on the right. Select Go to delivery.
On the Lots tab, you can click Edit on the right side of each lot and enter Volume (m3). Remember to click Save.
Go to the tab Documents.
Click Create CMR.
Select language.
Enter which documents the carrier has received from you in the field Documents handed to the carrier by the sender.
Enter special conditions or agreements in the field Special agreements between the sender and the carrier (optional).
Enter a text if the payment takes place at the same time as the delivery in the field Cash on delivery.
Click Create.
Documents can be sent by clicking the E-mail button.